Lots and lots of new things in the works for the Ray Gun bead, but haven't had the time to update the website – my apologies! Many of you follow along on my Instagram feed at @mstheiner and that's the easiest and most frequently updated spot for Ray Gun bead info. That said, here's a summary of what's happening as we wrap up 2015!
Folks following me on Instagram will already know that one of the new Ray Gun bead designs is the "Atomic" Ray Gun lineup. There will be a few different design variations of the Atomic bead, and they'll be available in both titanium and (fingers crossed) zirconium. These are Ray Gun beads with provisions for twelve tritium gaseous (glow) vials. They will be sold as "unloaded" beads only, as I don't have an import license for that kind of thing, but if you can source them, there will be slots for plenty of them! They also look awfully cool as-is, like a Ray Gun with a perforated muzzle brake. Here's a video virtual-walkaround of a rendering of the Mk.I Atomic:
A quick render of the Mk.I Atomic in still-form: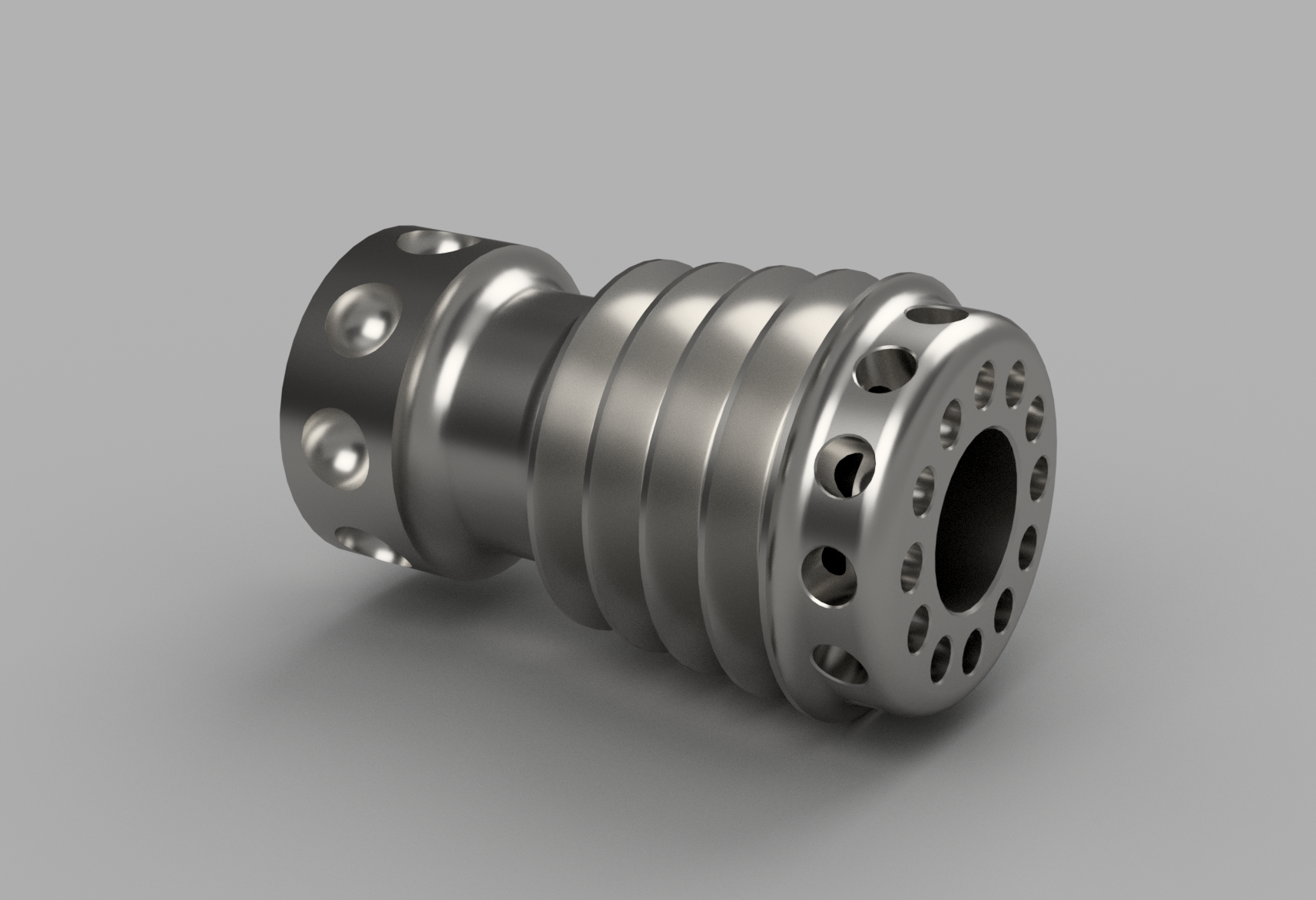 Here's a sneak-peek spy photo of a prototype Mk.I Atomic, partially loaded with trit to give you an idea of what can be done if you are so inclined…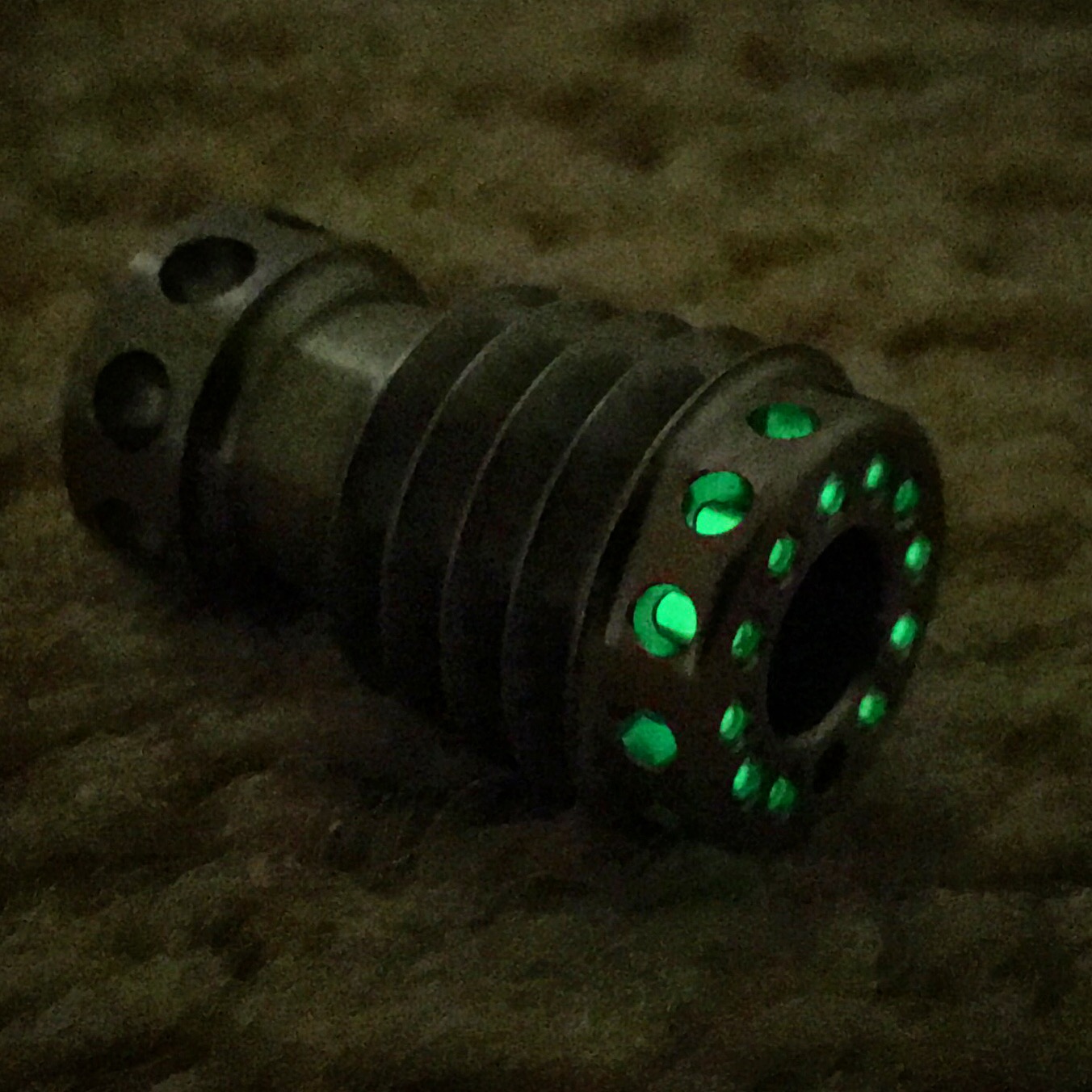 In addition to the Atomic variations of the Ray Gun bead, there are a couple new designs and a special dealer exclusive edition. I can't talk about the exclusive edition just yet but it's kickass and you'll be able to buy them from one of the good guys in this EDC gear game. More to come on that one.
One new variant is the Mk.IV Ray Gun. It's got a finned tail, but radial fins instead of the axial fins like on the Mk.II. I've had several people request something along these lines and like the Mk.I it stays true to the vintage SciFi vibe which drove the design of the Ray Gun bead in the first place. Here's a rendering of what the Mk.IV will look like: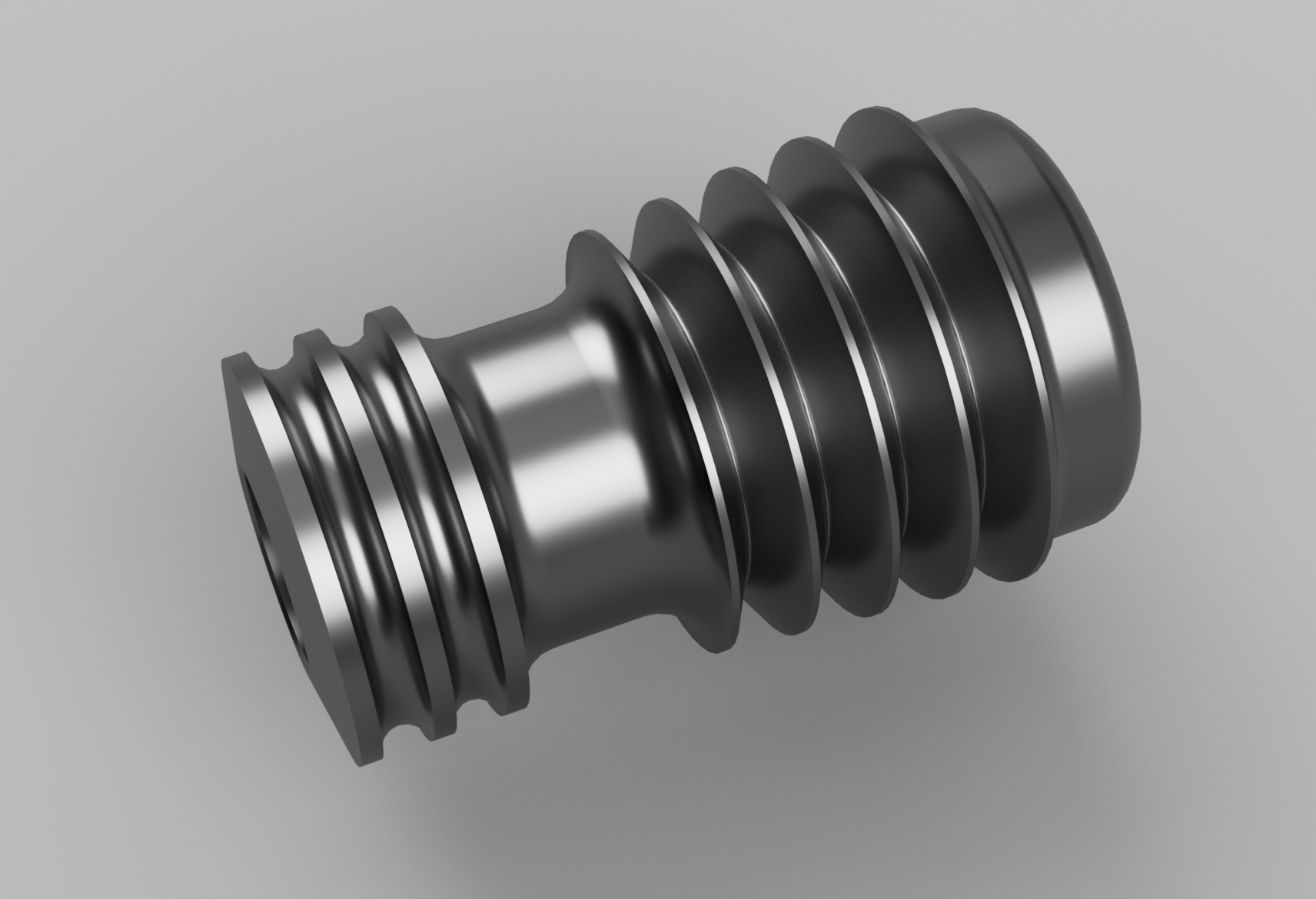 I've been getting lots of questions about availability and price. I am restocking some of the original versions (the Mk.I and the Mk.III) in very limited quantities in both Ti and Zr. The Mk.IV and other non-atomic will be priced similarly to the earlier run, with some small up-charges depending on the finish and anodizing. Plain Ti (tumbled) Ray Gun beads I sold previously were typically $65 each so they'll be in that ballpark. The Atomic version cost more (quite a bit more, due to machine time) to make, so they'll be a bit higher. The Zirc beads will be pretty costly as the base material is a multitude more expensive than Titanium but I know folks want them and they are going to look AWESOME. Not sure on the Zirc price yet but it'll be more in the $100-ish range for the Zr versions.