Here are some better detail pics of some recent anodizing work on small batches of Ray Gun beads. I haven't gotten much into double-anodizing with these yet as I've been trying to focus on making sure I can actually get the colors I'm after.
As most who have done Ti anodizing will tell you, green is probably the toughest to get, with pink maybe as a close second.  I'm pretty happy with how these came out.  Hope you enjoy the pics!
Probably the most popular color I've done is a deep Cobalt Blue.  They are stunning on a polished or tumbled bead.  I went the other direction on the beads below and blasted these Mk.I's, followed by a long etch. The result is what I called "Frosty Blue" as they almost look iridescent in-hand.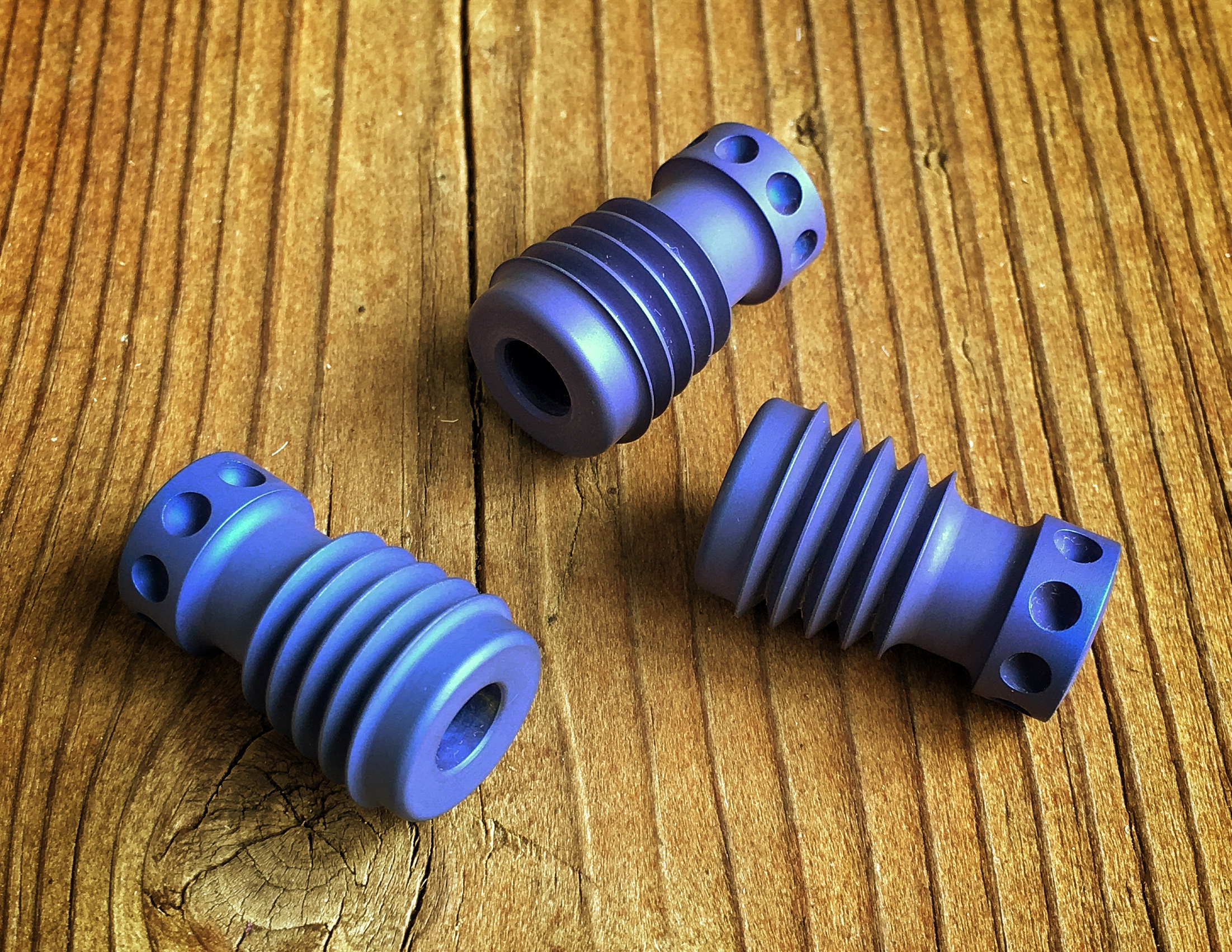 Here are some Mk.I's in tumbled Ti and anodized a bright Toxic Green.  Toughest color to get!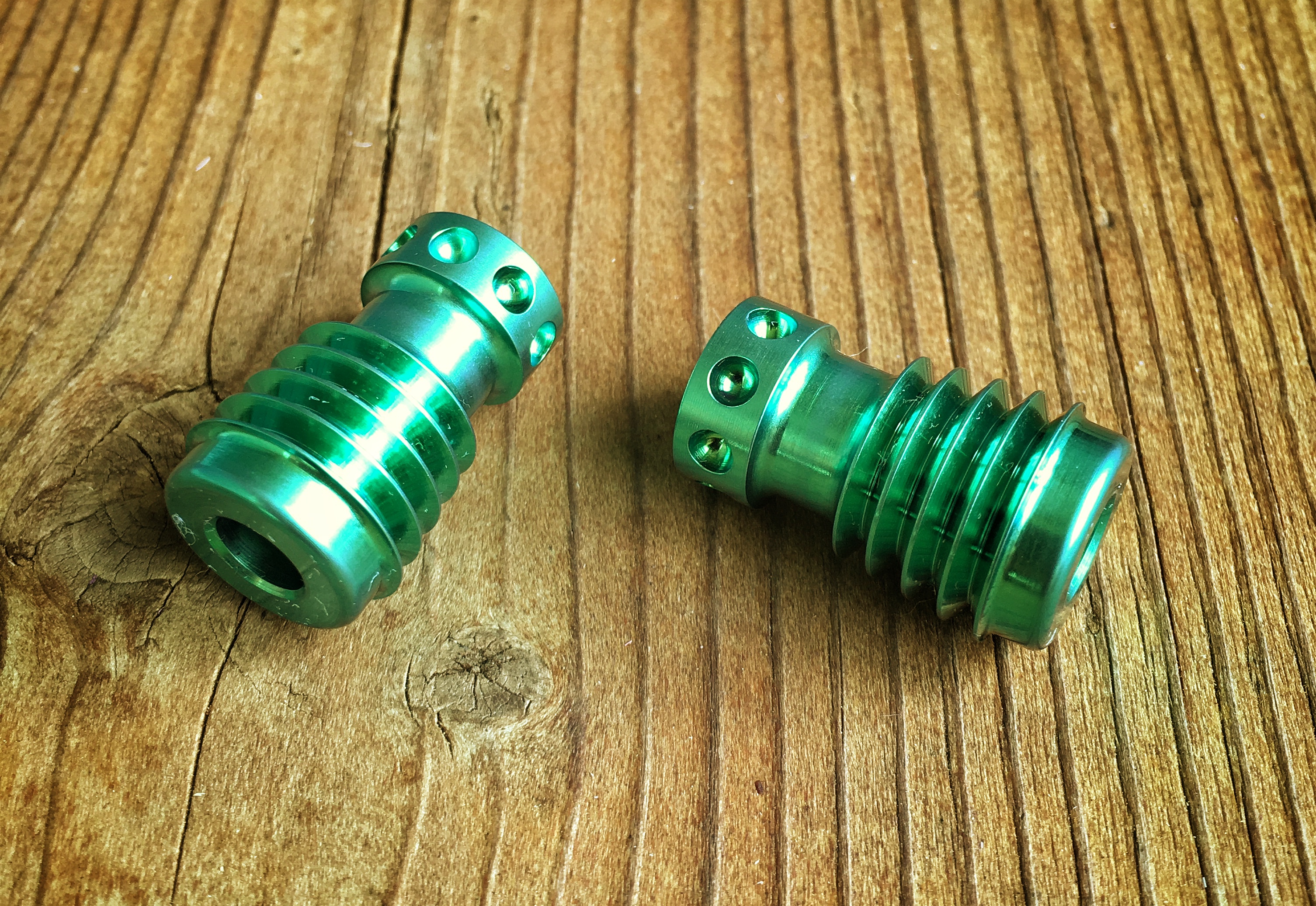 I wanted to see how the green came out on blasted Ti.  I was afraid it would wash out and look pastel, but these  Mk.II's came out VERY green and have a bit of that "frosty" look of the blue above.  I dig 'em!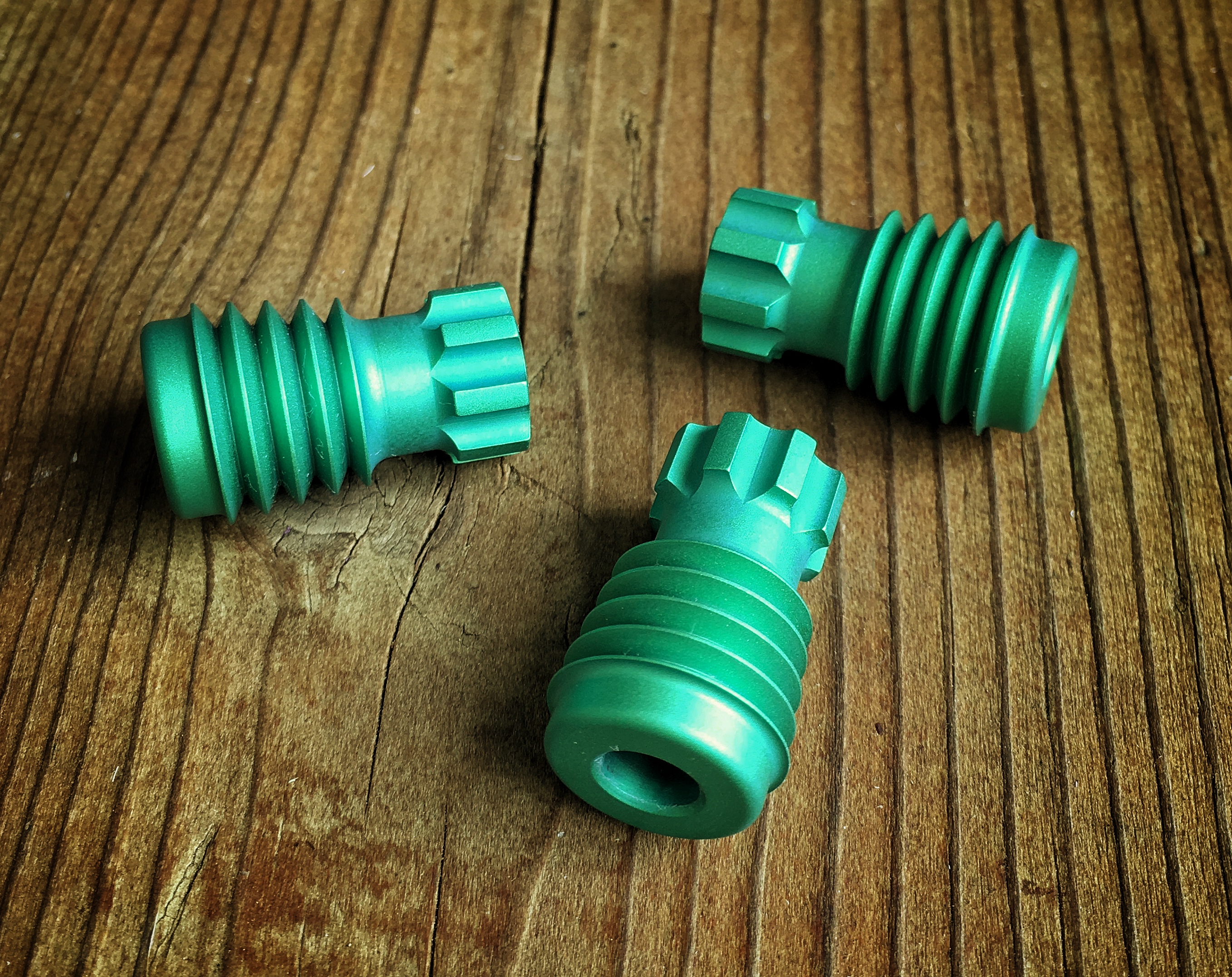 These Mk.II's are tumbled and then finished in blue-purple or "Blurple" fade finish.  These Blurple Fade beads are another favorite of many.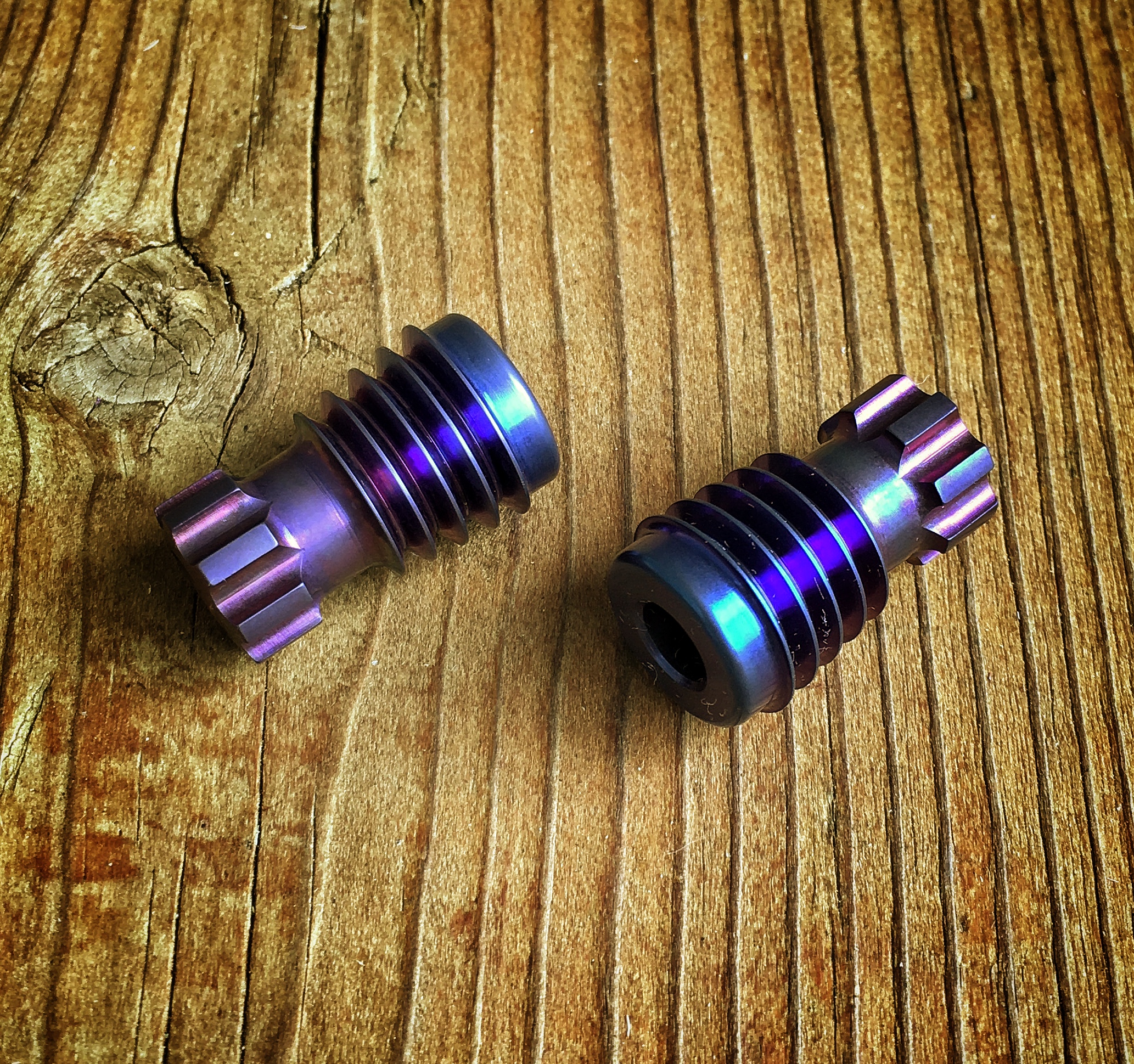 My wife asked if I could do some in pink and I told her I'd give it a whirl.  These are on the border between fuchsia and purple but have a cool flip-flop thing to bright pink in-hand.  They were very popular at the Vegas show earlier this month.

Lots variants and projects in the works, as well as some additional collaborations and a couple dealer-exclusive items I'm working on.  I'll keep this site updated as things go along.