For those who've been wanting a Ray Gun bead, there's no time like this weekend in Las Vegas at The USN Gathering.  The show is Friday-Saturday Sept 4-5 at the Planet Hollywood Casino Hotel.  I'll be at Michael Burch's table 9D at the show.  I have a big selection of custom Ray Guns and will have them for sale at the show this weekend. Table prices will range from $60 to $100, depending on material and finish.
I'll have Blasted Ti, Blasted Copper, Tumbled Titanium and Copper, Anodized Titanium and some very special collaboration beads done with my friends from Steel Flame.   Derrick and crew put their awesome Vintage Gunmetal finish on several of each of the three current Ray Gun design variants and they look fantastic.   Pics of some of these below.
Hope to see some of you in Vegas. For those not attending, I will be selling any leftover beads online via USN, Instagram @mstheiner and via this website.  See you soon!
Some blasted Ti and Copper: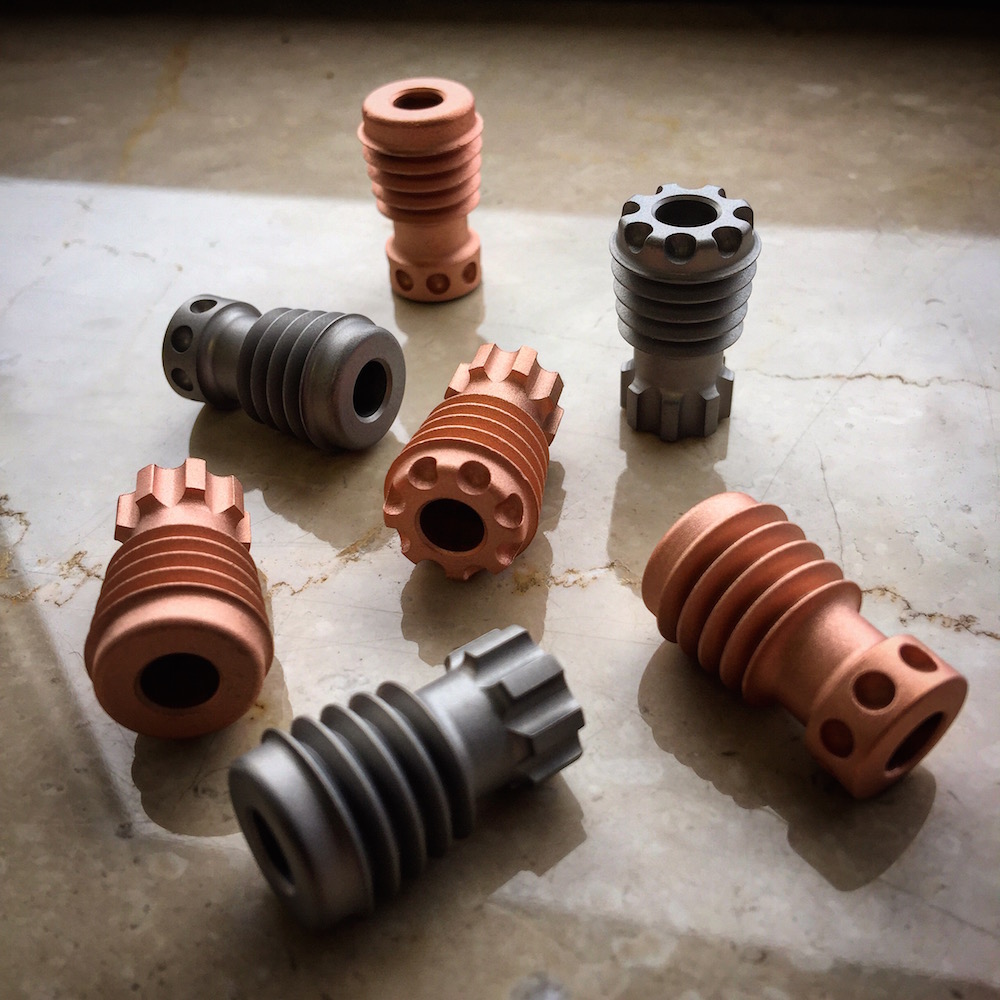 Lots of anodized Titanium: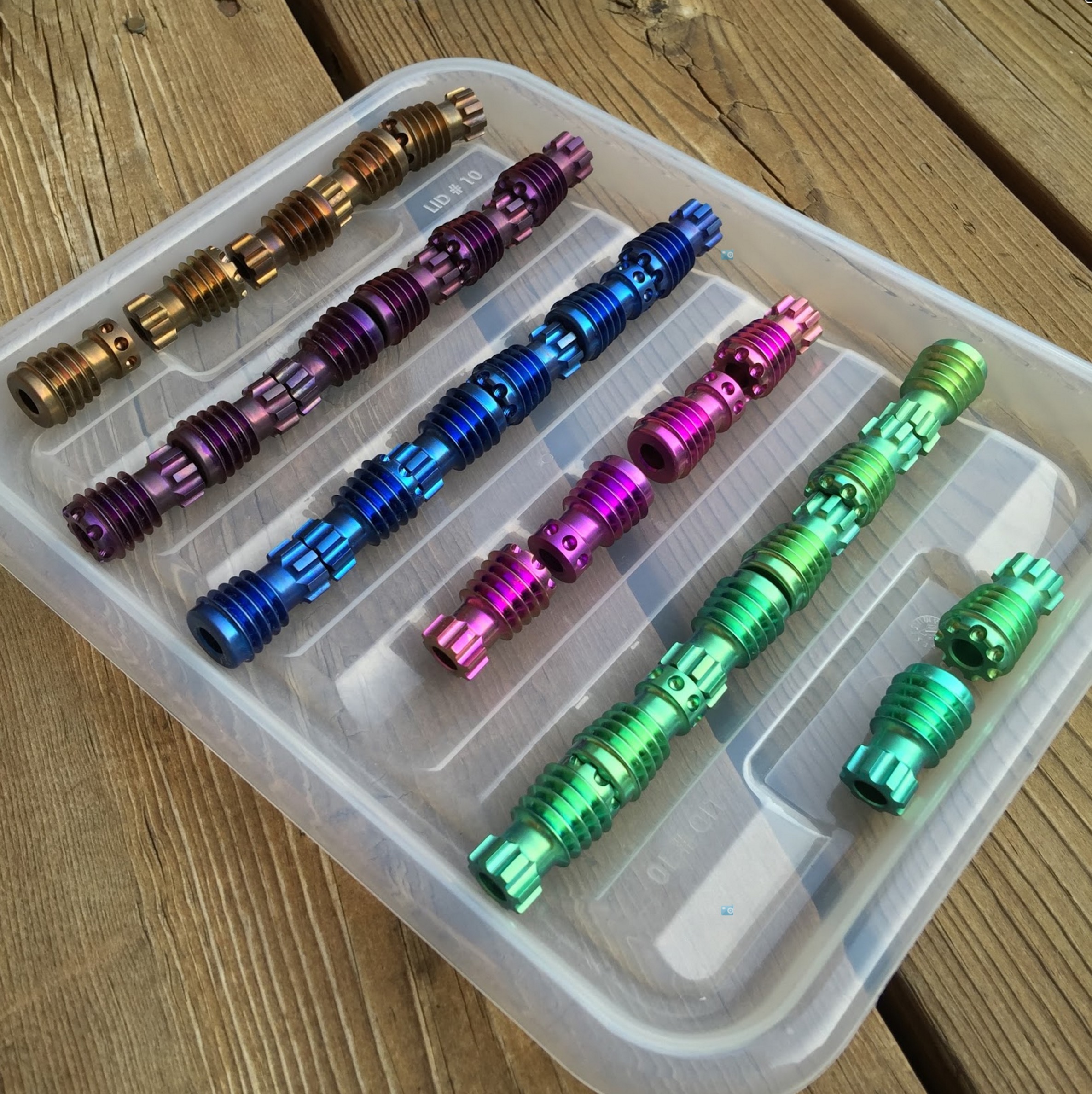 And the Steel Flame collaboration beads in Vintage Gunmetal over Copper: