Another question I get sometimes is "what's the difference between tumbled and blasted?" Tumbled Ray Guns are literally tumbled in a vibratory polisher with a small ceramic media, to deburr the beads and smooth out the edges. Blasted Ray Guns are sandblasted to have a matte finish, which also smooths out sharp edges.
The difference visually is that blasted beads start out more light "pink" in color and the tumbled beads have more of a "new penny" type look. The blasted copper will naturally patina much more quickly than the tumbled beads since there are little bumps in the surface from the blasting process. They will both develop a very attractive patina over time, but the blasted variant will get there quicker and have a little more contrasty look. Here is a photo to illustrate: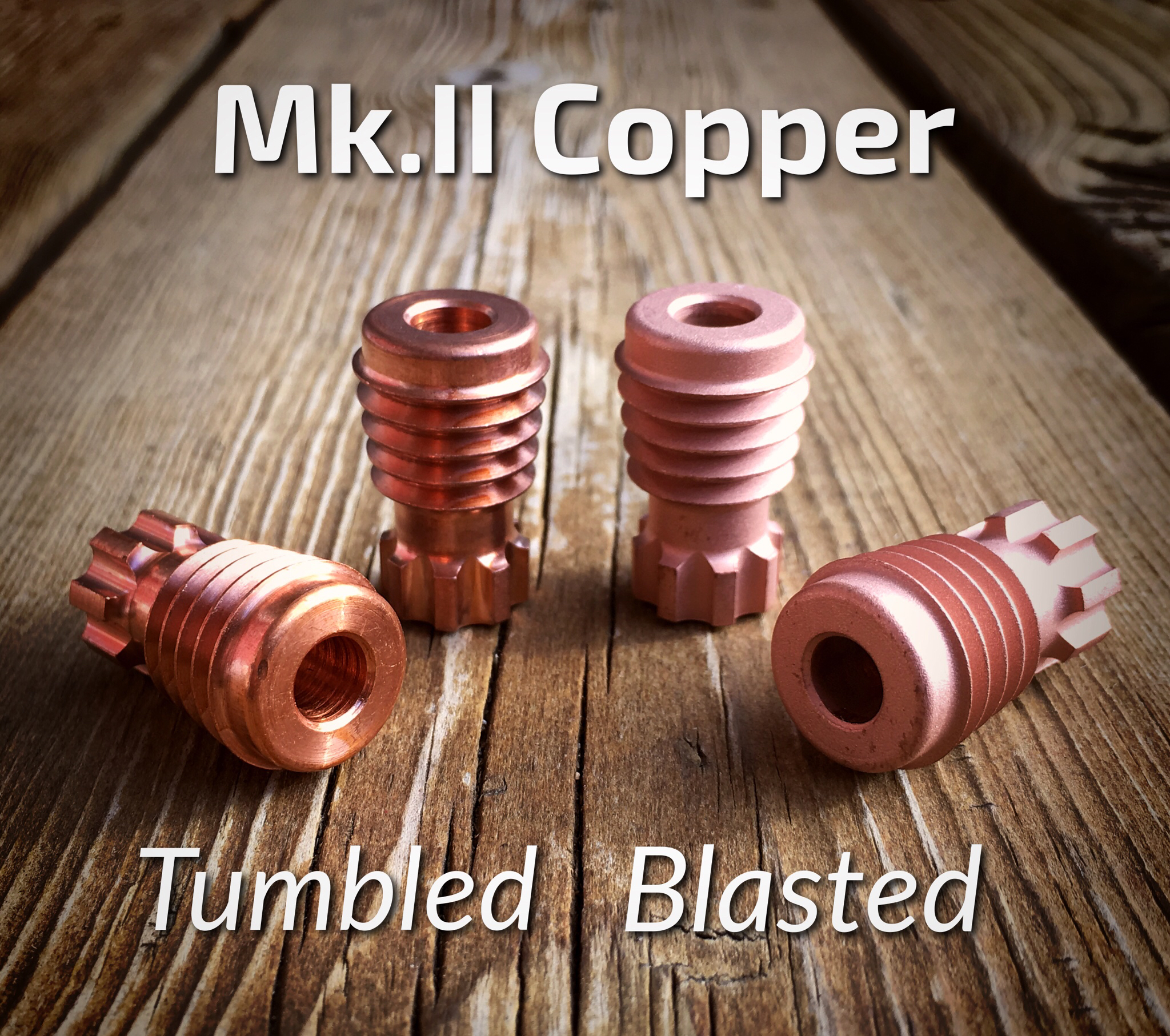 As it goes, I have a few of each of these Mk.II's available. It should be noted that these may have the beginnings of patina already in motion, in the form of small areas where the patina has already kicked off. The can be polished back but this process is natural and I don't have the capability to vacuum-bag them.
These copper Mk.II's are $65 each, shipped to US addresses. US buyers can go ahead and purchase by using the buttons below. Buyers outside the US should contact me for a shipping quote at raygundivision@gmail.com
I'm going to try out some PayPal buttons to make the purchase process a little easier for Ray Gun buyers. Give these a whirl and please feel free to offer some feedback if you have questions or issues with how things go when purchasing using this method. They should allow you to purchase multiple beads or combinations of tumbled and blasted.
---
Mk.II Ray Gun Beads in Blasted Copper: $65 Shipped (US)
*** SOLD OUT ***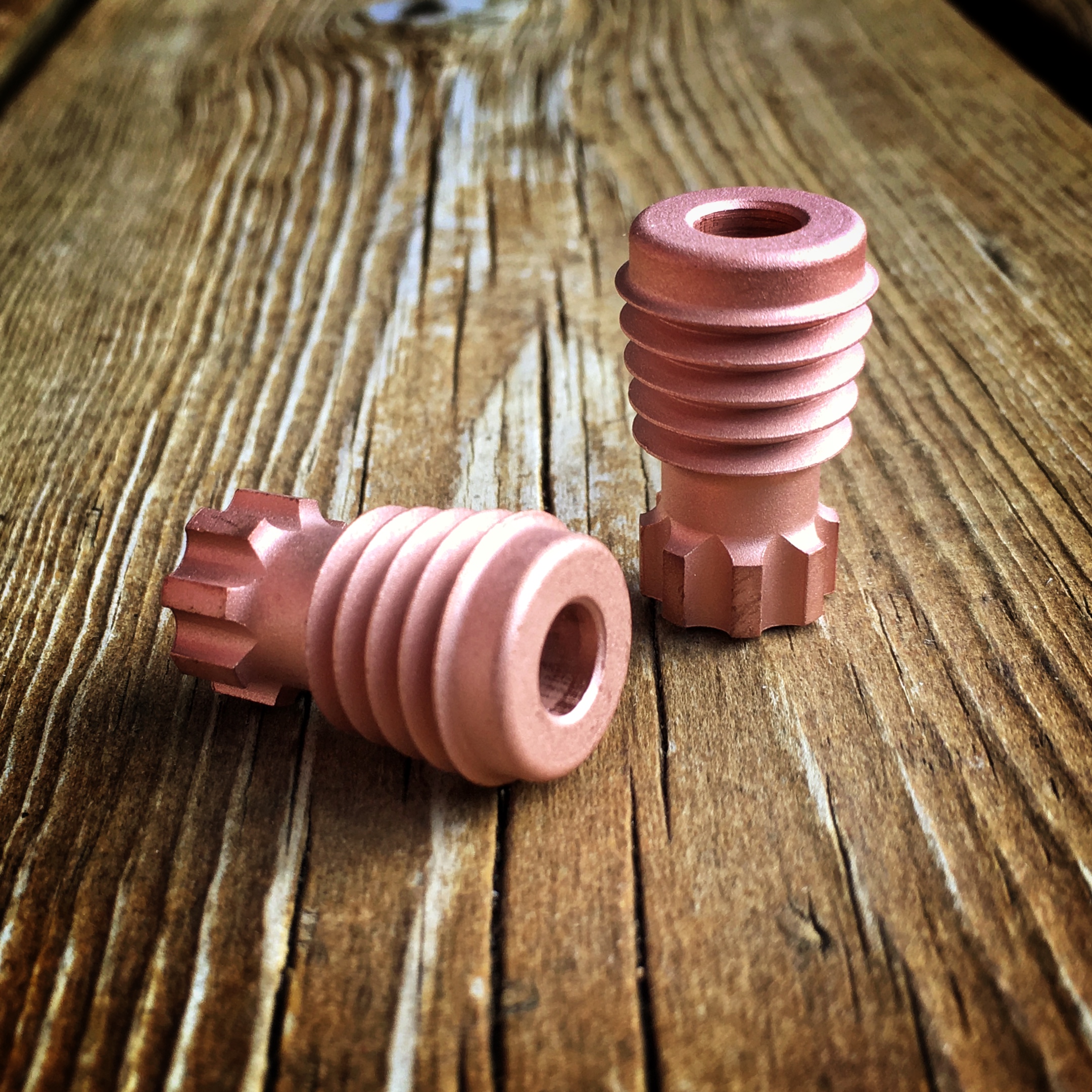 ---
Mk.II Ray Gun Beads in Tumbled Copper: $65 Shipped (US)
*** SOLD OUT ***